Hey Elan Owners,
I am new to this board but a long time lover of Lotus (especially the Elan). I wanted to post on this forum to inform you about a meet that is coming up in the next couple of weeks in the Southern California area. I apologize if this is not the correct forum, please move it accordingly. A few Lotus groups are planning on coming together and heading out to the Crystal Cove Car meet on Saturday March 11, 2006. I am not sure how many of you are familiar with the Crystal Cove meet but it is a Saturday morning thing from 7-9 in Newport Beach. The cars that attend are really quite amazing. A few pictures can be seen at the following website...
http://crystalcovecarshow.blogspot.com/
Some of us in the LA area are going to meet up and caravan down to OC that morning. Here is the schedule...
Meeting Point @ 5:15a
Best Buy (Pico and Sawtelle -not Sepulveda)
11301 W Pico Blvd
Los Angeles, CA 90064
Line up on the southbound side of Sawtelle, north of Pico. Be there at 5:10a. Departure at 5:20a promptly.
Second Stop @ 5:35a
Rosecrans and the 405 (Corner of Rosecrans and Hindry Ave)
Use the Starbucks as a reference, but park on the southbound side (west side) of Hindry. We will come off the freeway at Rosecrans, make the left at the light, let anyone who is here get behind us, and get right back on the freeway. We should roll in here at about 5:30a and will be long gone by 5:40a
Third Stop @ 5:50a
Pacific Coast Highway @ Ximeno Ave (Just south of the BIG round about)
Lineup on the southbound side of PCH, just North of Ximeno Ave. We will jump off the 405 at Lakewood, and blow through here ? so no stopping. Be there or be square. We should roll through here at 5:45a ? 5:55a.
Destination @ 6:30a or earlier
Crystal Cove (on PCH Between Newport Coast Drive and the 133)
7955 E Pacific Coast Hwy
Newport Beach, CA 92657
If you can not meet us at any of these location, try to be at CC around 6:30am at the latest. Due to some policy changes, there will be NO LINEUP in the morning. Owners that want to display their cars in the main lot can drive right in when they arrive in the morning. To discourage people from showing up at 5, Starbuck's and Pacific Whey will push back their opening time to 7.
The lots will still be coned off to discourage "non-show" cars from entering the show area, and will be closed off when the lot is full, when pedestrian traffic makes it unsafe to enter the lot, or at 7:15, whichever comes first.
Also, just after CC, Sparco USA will be having a sale at their warehouse in Irvine. They will be selling over $400,000 worth of merchandise at 25-60% off and will be giving out free In-and Out burgers to the first 300 people there. We should head over there after the meet, since its not too far away. I will be there taking a lot of pics for the folks that will not be able to make it. I hope to see you all there. If you have any questions, then feel free to email me (
[email protected]
). I hope that some Elans can come out and show some of the new Lotus guys what classic Lotus cars really look like. Be sure to pass this message on to any other Lotus lovers that you can think of. From the looks of it, March 11th is going to be quite an exiting Lotus-filled day...
Shah
JRTurbo909

New-tral
Posts: 2
Joined: 02 Mar 2006
If only I could be there!
Chris
chrishewett

Third Gear

Posts: 476
Joined: 06 Oct 2003
Location: Lincolnshire
Sounds a hell of a lot more fun than a grey winters day in the middle of England, would like to be there
batfish

Third Gear

Posts: 326
Joined: 09 Oct 2003
Location: Staffordshire
If anyone fancies a different trip in Europe from Classic Le Mans (next year) I can recommend a tour myself and a few others did last year to the Classic event at Falsterbo in Sweden. I'm attaching the link which has a cracking "sprint race" download. (Elans were 1st & 2nd!!) The event is a cross between the Goodwood FOS and a village cricket match. If you take the time to attend, the organisers (Annette) offer entrance tickets and lunch. There is a deal with the Malmo Hilton an hour down the road and if anyone from the UK is interested I can e-mail ferry timings etc. (be prepared for the drive accross Denmark and the spectacular bridges).
Ian
www.fcss.nu
ianf

Second Gear

Posts: 174
Joined: 06 Jan 2006
Location: surrey uk
Unfortunately due to the prospect of thunderstorms, the turnout may not be what was expected. I have been recieving plenty of feedback and numerous Lotus owners do not intend to make it if its bad. I plan to wake for the drive and attend if its not coming down too hard. Unfortunately thunderstorms and 27 year old Lucas electronics do not sound like a good mix...
However, those that do attend are planning to park in this area. If this is your first time, it will make sense once you get there...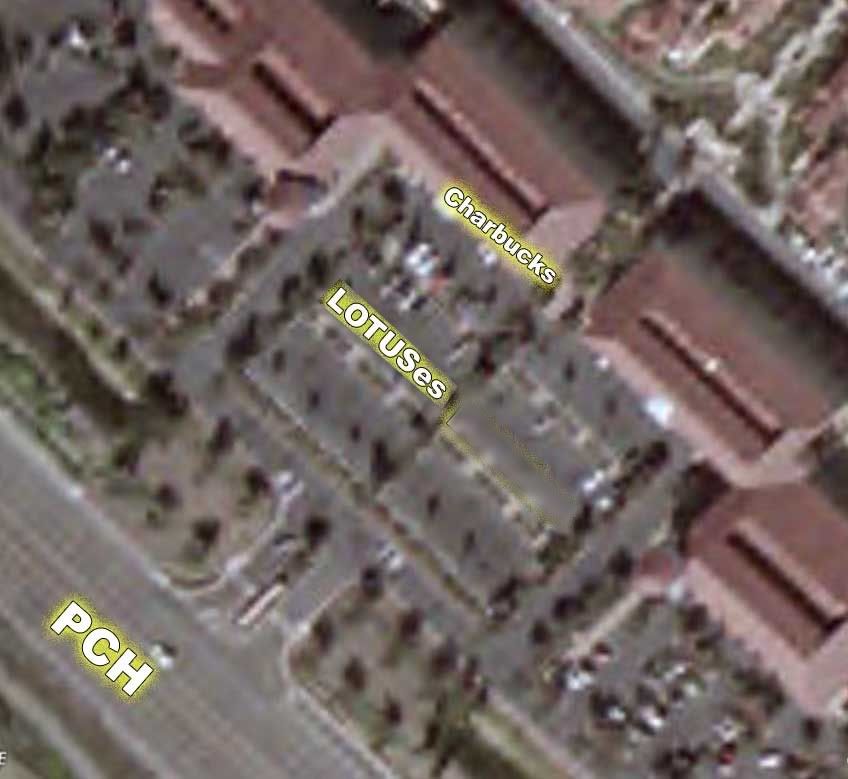 Shah
JRTurbo909

New-tral
Posts: 2
Joined: 02 Mar 2006
Yeah it looks like you guys are getting slammed on the west coast while here on the east cost we have clear skies and 70's. We have had about 5 weekends in a row of rainy lousy weather so this a welcome turn of events.
Best of luck.
masermartin

First Gear

Posts: 22
Joined: 02 Aug 2005
Location: Atlanta, GA
Shah,
You planning on doing this again?
I had my car at CC a couple of weeks ago, it was good fun.
There is also a similar meet to the north on the last Sunday of the month in Clalabasis, called EuroSunday
mopho

Second Gear

Posts: 203
Joined: 22 Oct 2003
Location: Los Angeles
Total Online:
Users browsing this forum: No registered users and 4 guests