New owner in France !
Nicolas/Huggy 42 years old and interested by british cars since 25years.
Time is come for Elan ownership
"Gladly" will be collected in UK tomorrow.
I know it is not 100% original but it have been loved 44 years by its previous owner.
I hope to learn a lot with you all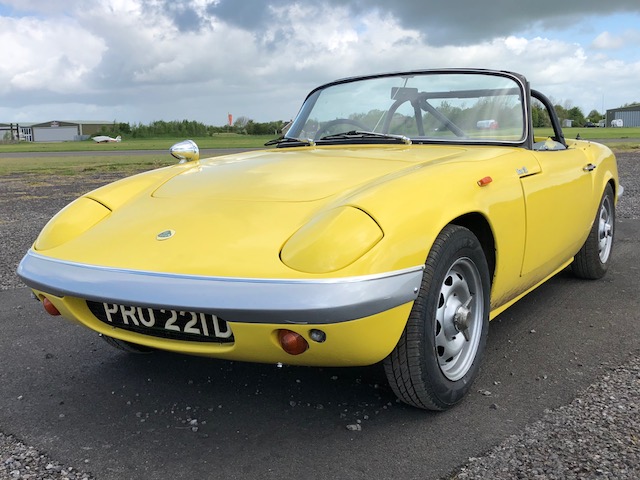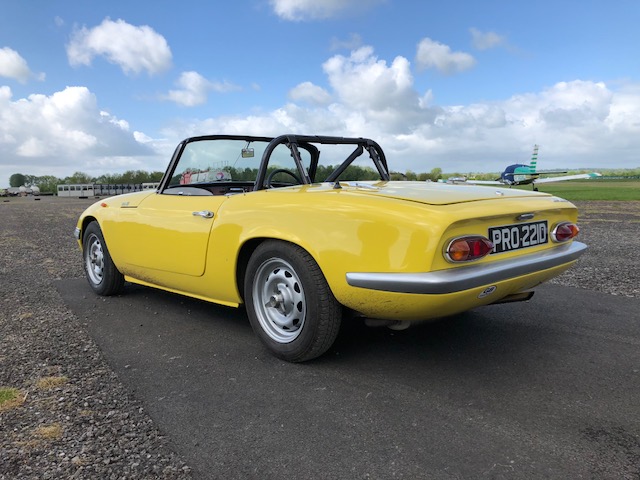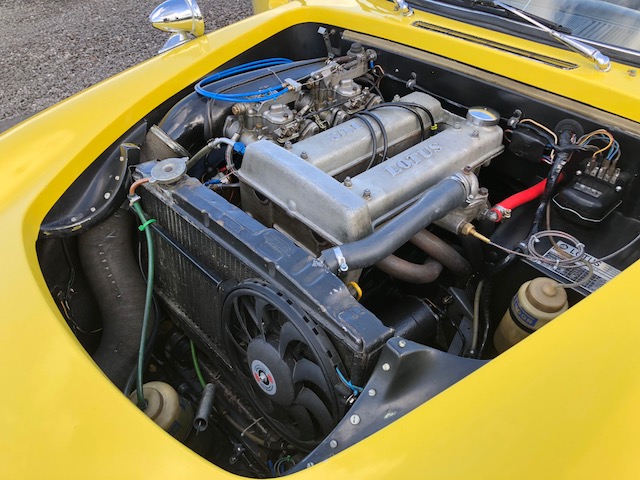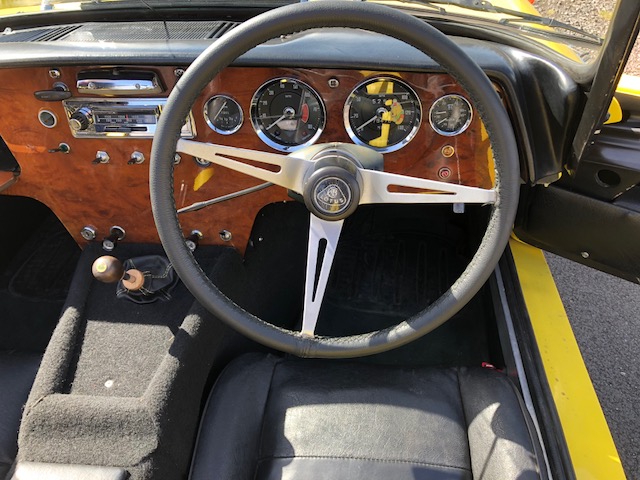 Last edited by huggy on Sun Oct 28, 2018 9:10 pm, edited 1 time in total.
IF IN DOUBT, FLAT OUT !
Colin Mc Rae
huggy

First Gear

Posts: 21
Joined: 29 Nov 2014
Location: Calais
Hi Huggy

Welcome to Elan ownership. While has its challenges from time to time enjoy the car for what it is and get out and drive it lots !!!

cheers
Rohan

rgh0

Coveted Fifth Gear

Posts: 7512
Joined: 22 Sep 2003
Location: Melbourne, Australia
Congratulations and welcome! Looks great, hope to see more when you get it home!
Henry
69 Elan S4
65 Seven S2
SENC

Fourth Gear

Posts: 630
Joined: 30 Dec 2015
Location: NC
bonjour huggy and welcome!
lots of knowledge and friendly enthusiasm on here.....
fred
'Never give up!....unless it's hopeless.....'

1970 S4 dhc big valve
1973 Ginetta G15
1967 Ginetta G4 [sadly now sold]
1959 lotus elite type 14
Elanconvert

Third Gear

Posts: 429
Joined: 26 Jul 2013
Location: Sunny Devon, United Kingdom
Bienvenue Nicolas.
Your elan is the same colour as my 71 Coup?, I am about 90kms south of you (well everywhere is south of Calais
) let me know if ever you are going to any Lotus gatherings (rassemblements) in Les Hauts de France and I will try to come.
John
Chancer

Coveted Fifth Gear

Posts: 1391
Joined: 20 Mar 2012
Location: Northern France/ Sussex UK
Welcome Huggy

Europatc

Third Gear

Posts: 391
Joined: 19 Aug 2010
Location: Hessle East Yorkshire
Welcome Nicolas!

I hope this car brings you even more enjoyment than you expect!
1969/70 Elan Plus 2 (
not
S) 50/2036
"It just wouldn't be a complete day if I didn't forget something!" -Me

The Veg

Coveted Fifth Gear

Posts: 1516
Joined: 16 Nov 2015
Location: Atlanta 'burbs (southeast USA)
Welcome to the forum. Great looking car. The registration number is close to that of a factory road test car PRO 821D, was yours an old factory car?

Mazzini

Coveted Fifth Gear

Posts: 1895
Joined: 11 Dec 2010
Location: NE UK
Total Online:
Users browsing this forum: No registered users and 0 guests