I thought I'd start a thread to help myself keep organized on my goal of putting my S2 back together, and give me a single place to ask lots of questions and hopefully need me motivated to keep working! The car's more disassembled now than it probably has been since it was built - and I really don't want it to be one of those cars that languishes forever in a garage. For a variety of reasons (the big ones being kids, wife, and too many competing hobbies!), the progress has been slow. There was also a medical situation preventing my wife from driving most of last year, so that didn't help motivate me, since I'd almost never be able to drive the Elan even if it was together! Fortunately, that's been resolved now.
My big goal for this year was to get it back together in time to drive it to LOG. I had a clear deadline, I finally had a little extra money for the parts I need, and I should have a little more time to work on it. One small problem - I then went and bought an Elise.
The bad news is that takes away the need to get the Elan together in order to take a Lotus to LOG, plus it severely cut into my Elan budget. The good news is that it's got me out in the garage working more, got my car juices really flowing, and there isn't that much to do to the Elise so it shouldn't take too much time away from the Elan.
Here's the Elan back in happier times, when it was in one piece!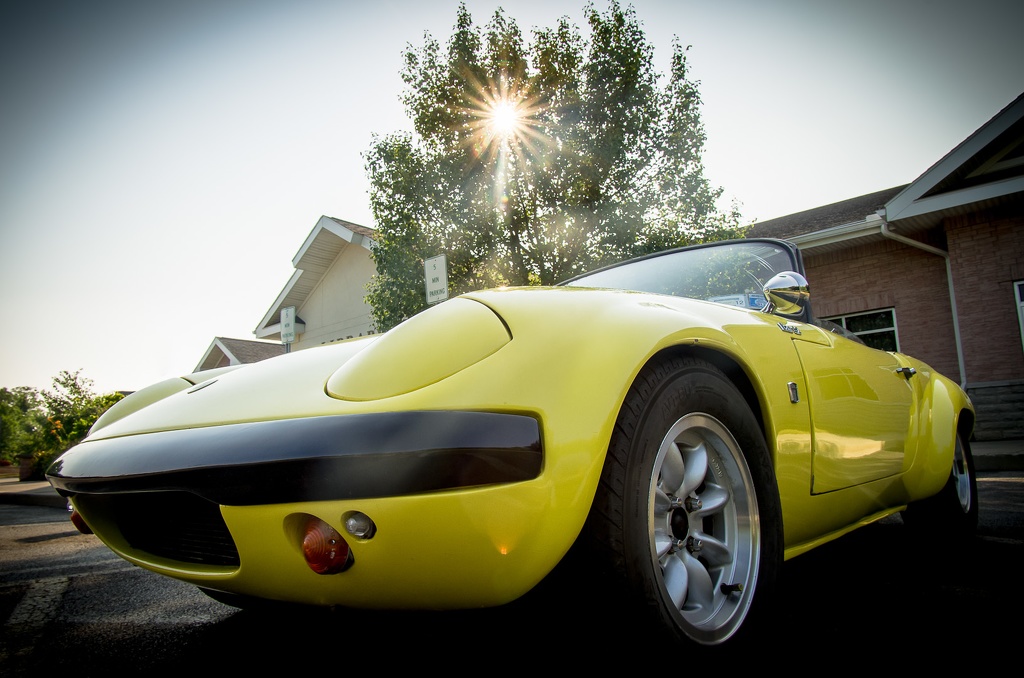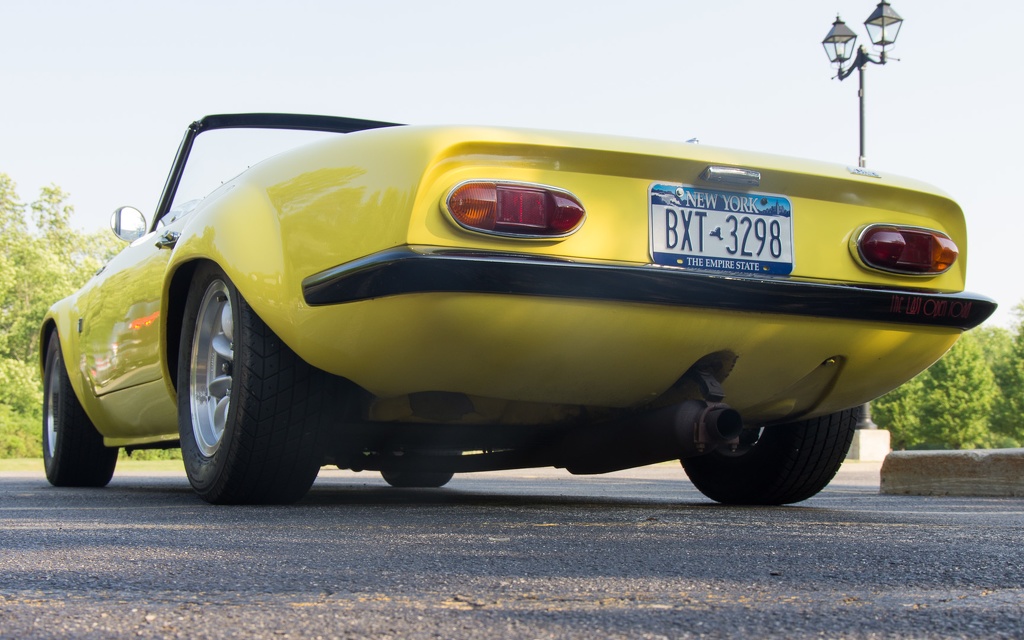 Here's how it got to the state that it's in today. I took it to LOG 33, and I was already in the process of redoing the interior. The original interior (apparently this was a red on red car when built) was tossed in the '70s and replaced with a Naugahyde interior, which has not stood the test of time well at all, and is definitely the worst-looking part of the car. It was white when I bought the car and I had dyed in black which helped a little but it was still a mess. I've got new door panel and center pad pieces from Famous Frank and those have slowly been going in, but that it still not done. (You might sense a trend here!) The car had also been leaking coolant pretty prodigiously for a couple years. At LOG, it also was losing oil pressure during turns when on the Watkins Glen track (for the parade laps) and at the autocross. I got home from LOG, motivated to make some long-needed progress on the car. I finally tracked down the coolant leak - it was the dreaded water pump, steadily drip-dripping. The disappointment about that was tempered by finally getting the right adjustment to get the carbs more balanced than they'd been in a long time, so it was running better, at least!
Well, I tried to remove all the engine bits without yanking the engine, but I just couldn't do it, even with the front crossmember out (it'd been cut and bolted together by a previous owner.) So, in 2014, the engine finally came out: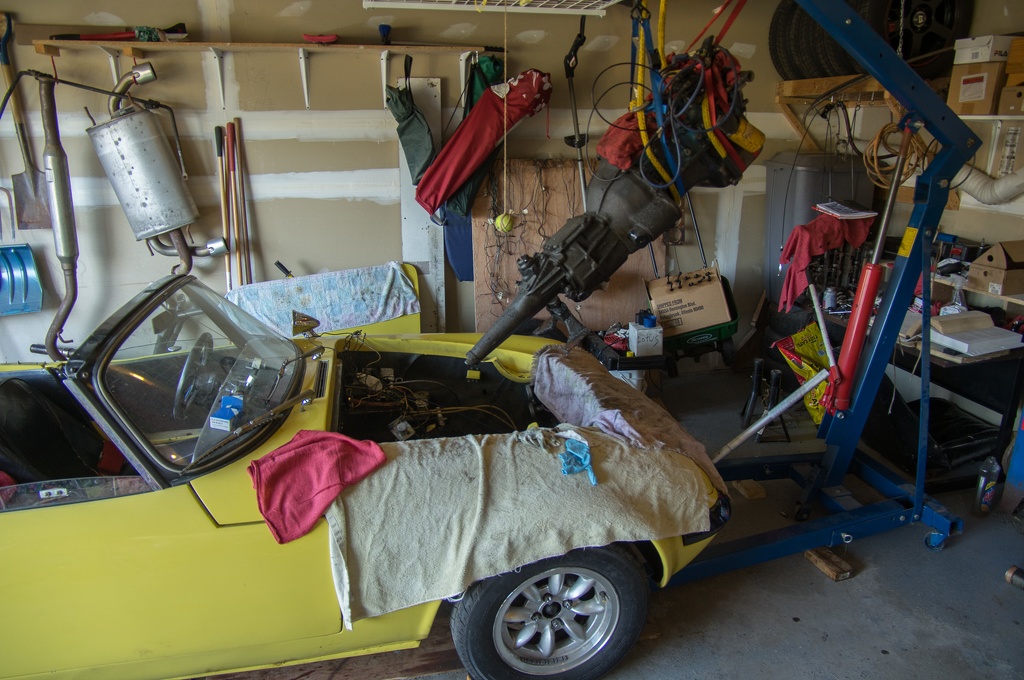 Now - I'm not a mechanic. I am fine with basic maintenance jobs on cars, and I have pulled the head a couple times on the Elan but that's the biggest job I had done on a car up to that point. So, this is really beyond what I'm used to doing. But, I know that there's no magic to any of this and I'm armed with a good pile of Elan and twincam books as well as the ability to search out plenty of info online, so I know that I CAN do this.
Well, with the engine out, I began disassembly. I bought a Burton cartridge water pump setup to make this job easier next time - I don't ever plan to sell this car so I have a lot of years left (I hope!) with her. I found that the dipstick tube was cracked - that may have been giving me false readings on my oil levels, contributing to the oil pressure loss when turning, but I also bought the Elantrikbits baffle ebook so that I can make sure to not have similar problems again.
While I was at it, I decided to tackle the various little electrical issues that the car had developed over 50 years and lots of modifications over the years. I yanked out all the wiring and will build a new harness by hand, and convert to negative ground and (probably) an alternator while I'm at it.
While I was at it, I finally yanked the dashboard out completely, which I've always wanted to do.
Then, I did almost nothing to it last year. Now on to this year!
I had originally hoped to do the least amount of work possible on the engine, just to simplify the list of things that needed doing as well as cut costs. Finally, with just the bottom end of the engine sitting there, I decided that it was foolish to not completely redo the engine, so I took it to a machine shop and asked them to go through it - rings, bearings, etc.
Well, a month or two later, they called and said "look, we've moving, can you come pick up the engine?" They'd cleaned up the block, deglazed the cylinders, and polished the crank. So, it looks like I'll be leaning how to do rings and bearings myself, too!
So, the current task list looks something like this:
Rings, bearings, etc to reassemble bottom end
Fabricate or have someone fabricate for me the oil pan baffle
Install the new Burton front cover
Attach head, carbs, etc to finish engine
For electrics, make a final map of exactly what wires will carry what load so everything can be sized and fused properly
Buy and assemble the wiring - I'll use original Lucas colors but likely will skip the original bullet connectors
Finish up the dash and wire it so that all electrical wires go through one or two big connectors so it can be easily removed in the future. Oh, and convert tach to run on negative ground
See if there's anything obvious in the tranny to explain the crunching going into second gear - the gears all looked good through the inspection plate, so that's good. New fluid may help, the existing gear oil was probably ~20 years old!
Reinstall engine and tranny, reconnect everything
Finish up interior as much as possible
Tires! The existing tires are probably 20 years old and have no traction - my autocrossing was contant tirespin and oversteer. Fun but not particularly fast! The car has 205/60/13s so there's not much choice; I'm planning on Toyo R-compound tires at this point.
I'll put some more info on the current status in a separate post.
Jeff Kyle
1965 Elan S2
2005 Elise
groucho

Second Gear

Posts: 94
Joined: 12 Nov 2009
Location: Rochester, NY, USA
Some history on the car, just because I think it's fun to look back on its previous life.
When new. the Elan apparently lived a rough life its first few years, then was rescued by Tony Vacarro at some point in the late '60s, if I remember right. He rebuilt the engine, added flares to cover the original fenders which had been hacked up to fit bigger tires before he got the car, and enjoyed his first Lotus that led him to his current state of total Lotus madness! Unfortunately, he had to sell the car for financial reasons in the mid '80s, and the person who bought it immediately sold it to a friend of his who was a real car nut. That car nut was restoring cars in his garage in the middle of nowhere and rebuilt the engine again, attached the flares securely, changed out the mag wheels for Panasports, and changed it from the original red to its current yellow.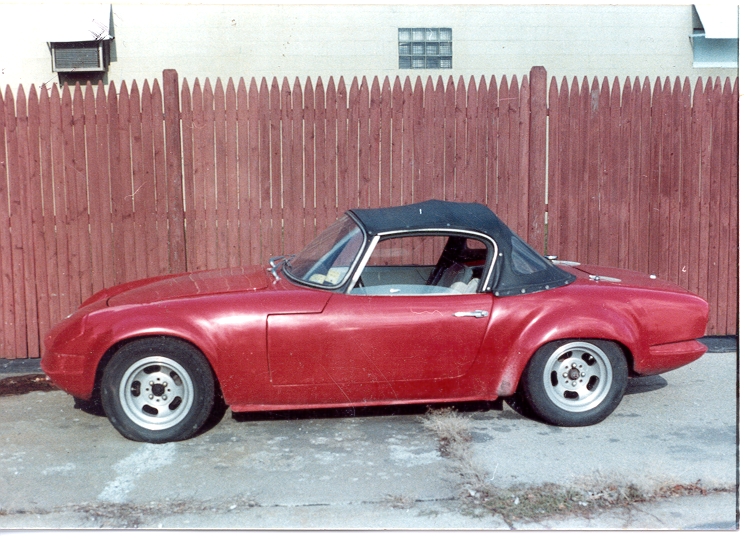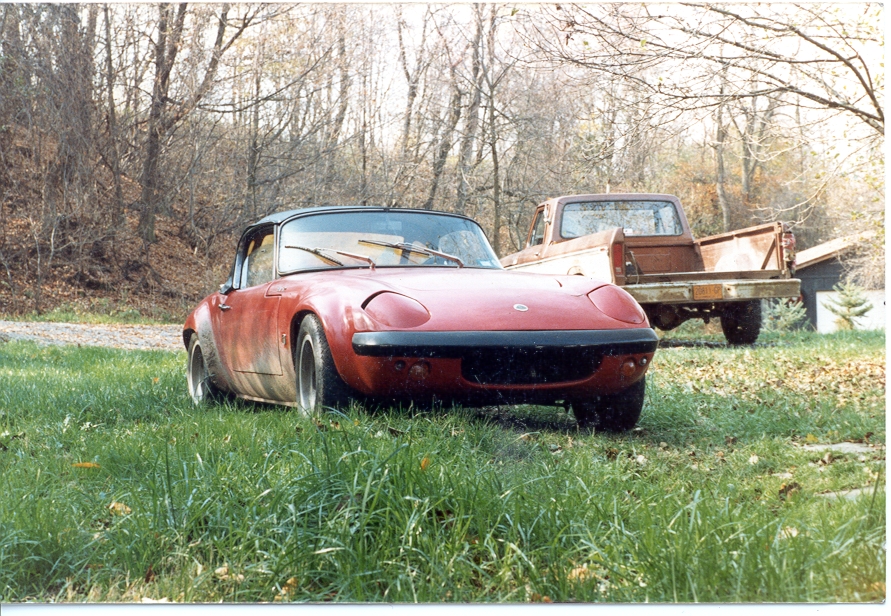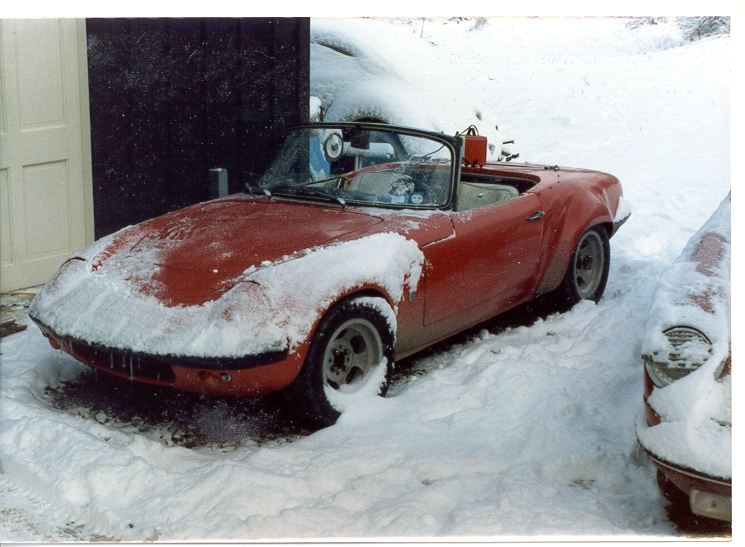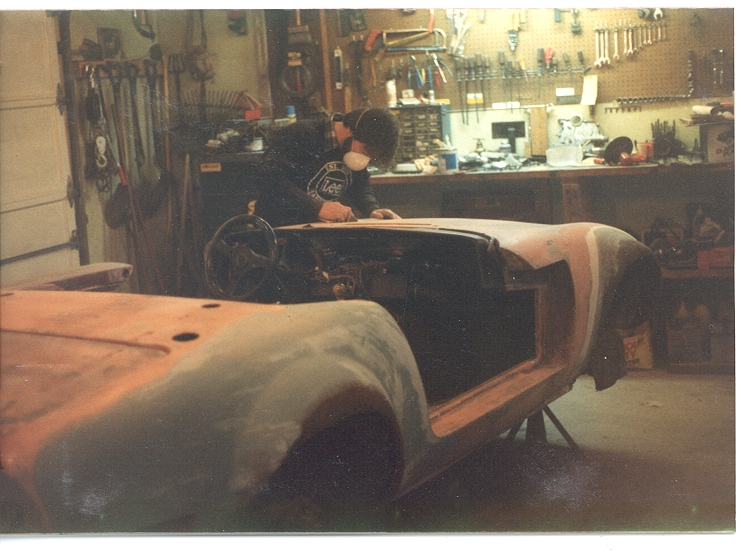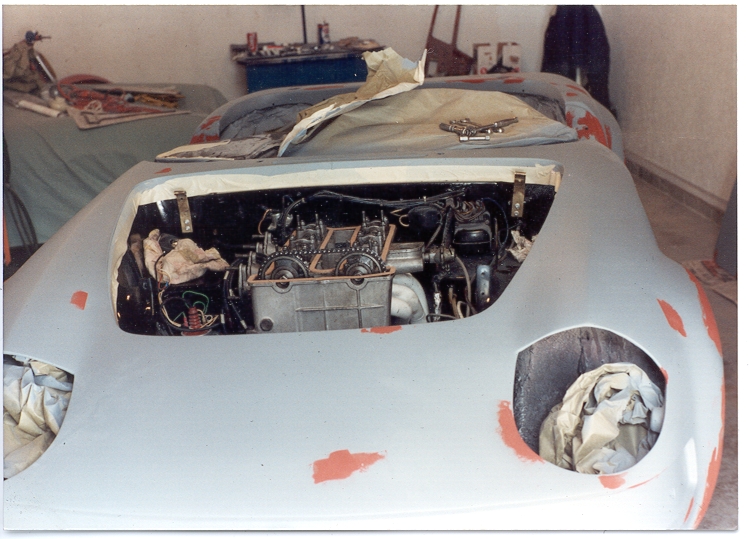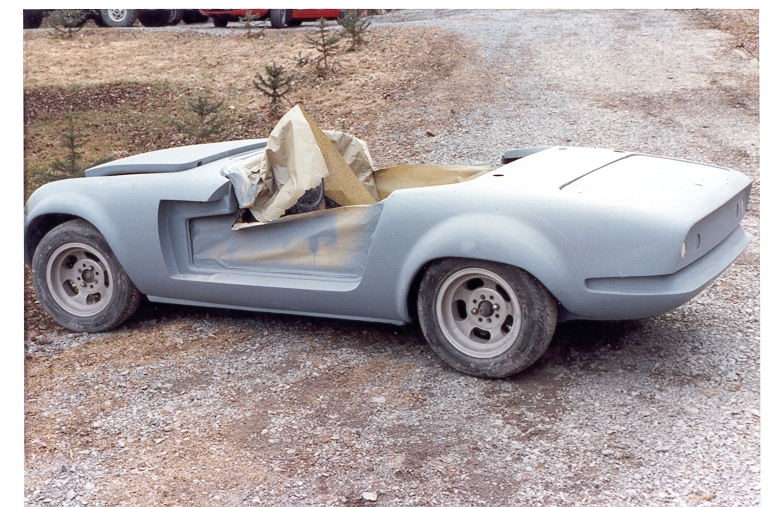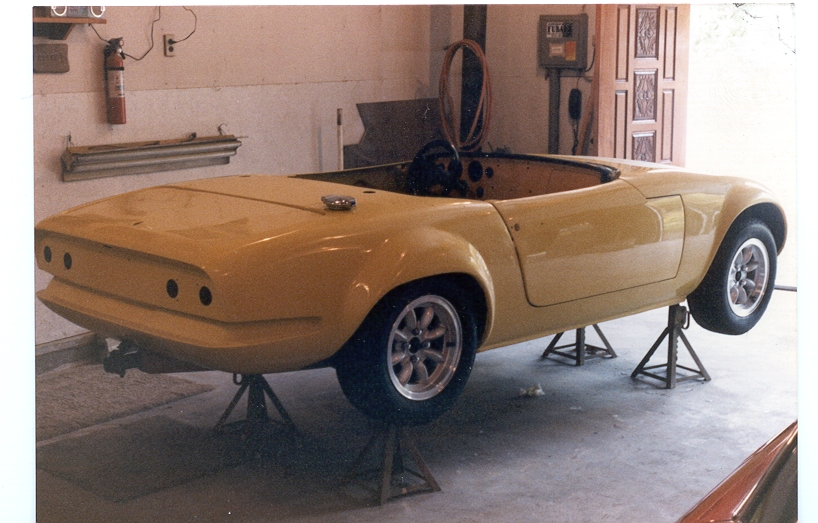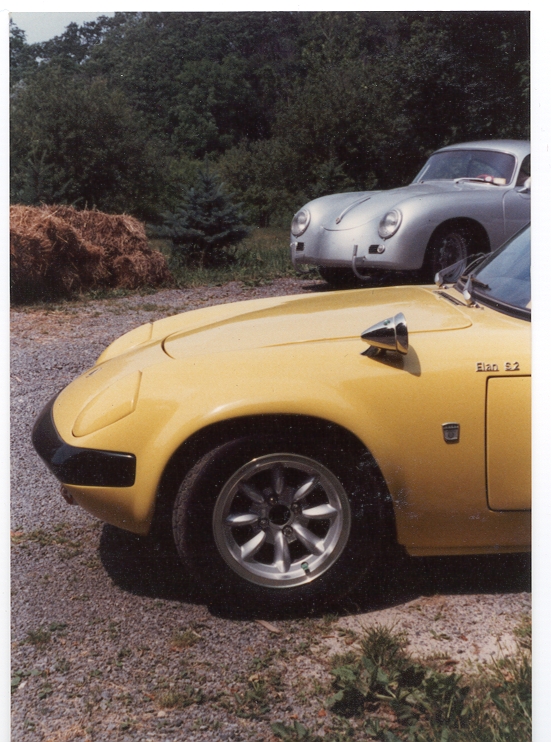 Well, some time around 1990, he bought a building near my parent's house, where I still lived at the time (I was just out of high school), and started a proper restoration shop. I saw an ad and stopped by, and long story short, we became good friends; in fact he was the best man at my wedding. When I met him, I knew nothing of Elans, but it was his favorite car to drive, even over his two Ferrari Dino 246GTs. I fell in love with the car and finally convinced him to sell it to me in 1999.
Things were going along OK, with me paying him to do various work on it over the years (such as head work after the valves burnt just before LOG 20), and in fast he later bought another S2, but then he began to physically deteriorate and after many tests, it was determined that he had ALS. He passed away in 2009, so since then, I've been doing everything myself, such as pulling the head to get it fixed properly (the previous head work was not done well) and various other projects.
Jeff Kyle
1965 Elan S2
2005 Elise
groucho

Second Gear

Posts: 94
Joined: 12 Nov 2009
Location: Rochester, NY, USA
One thing to note in case it wasn't obvious: the car will never be completely stock-appearing nor a concours car. I am more interested in it being a good driver and less with perfect authenticity.
Here's what I've been focusing on lately. The Elan had a new dash fitted during its '80s restoration, as seen in the above photos, made from marine plywood. It had gotten a little scuffed up over the years so I decided to sand it down and refinish it. This was another project that had no precedent for me - I've never refinished any wood before!
I don't have any good pictures from before the sanding, but here's how it looked after being sanded down. Note the Ron Hickman-designed B&D Workmate that it's on.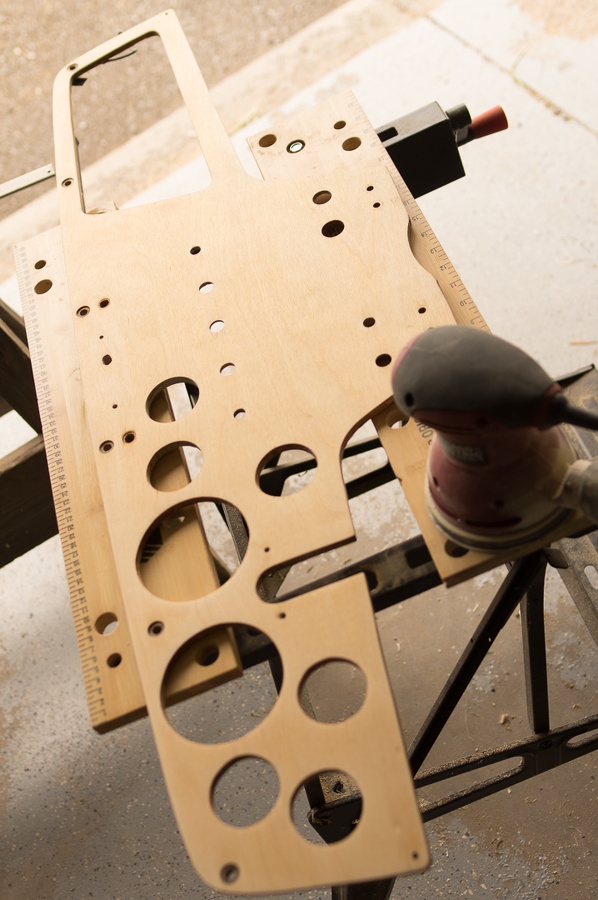 I applied at least five coats of cherry stain (not exactly the color I was after, but the closest I could find at the time) and it's got at least five coats of urethane now. It needs one final light sand and polish and then I'll be ready to start installing the instruments again and reattaching the glovebox door.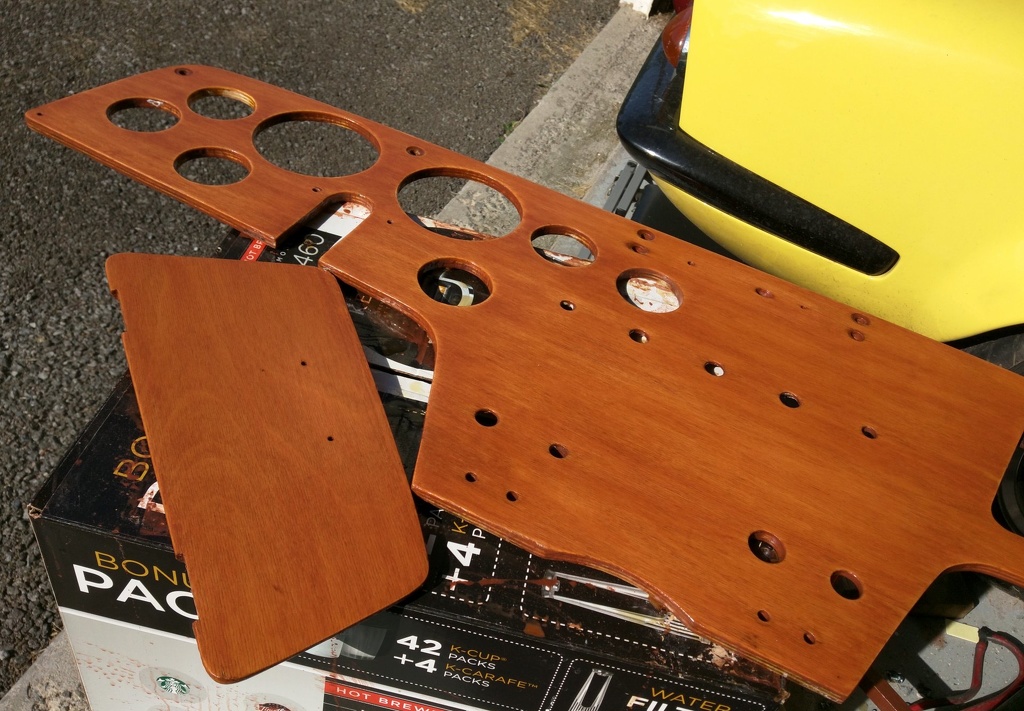 Yes, it's not exactly the right color and yes, it has a lot of extra holes - I will say that those were all there when I bought them, I haven't cut any additional ones! Still, purists beware!
Jeff Kyle
1965 Elan S2
2005 Elise
groucho

Second Gear

Posts: 94
Joined: 12 Nov 2009
Location: Rochester, NY, USA
and finally, to wrap up my initial posts, my first question. In reading Brian Buckland's book, he mentions that owners of early Elans should swap their old 116E connecting rods with the later 125E ones.
Well, my rods are neither 116Es not 125Es, and since the person who probably put them in isn't around any more so can't be asked, I'll ask here. Anyone recognize these? I assume that since they're not the 116Es, they should be fine?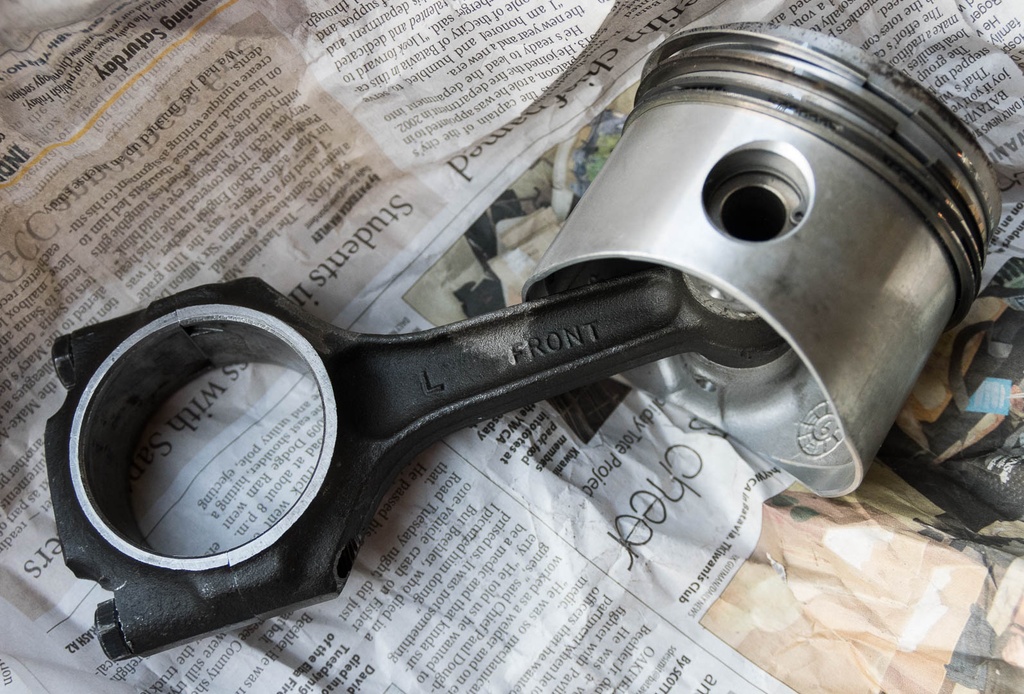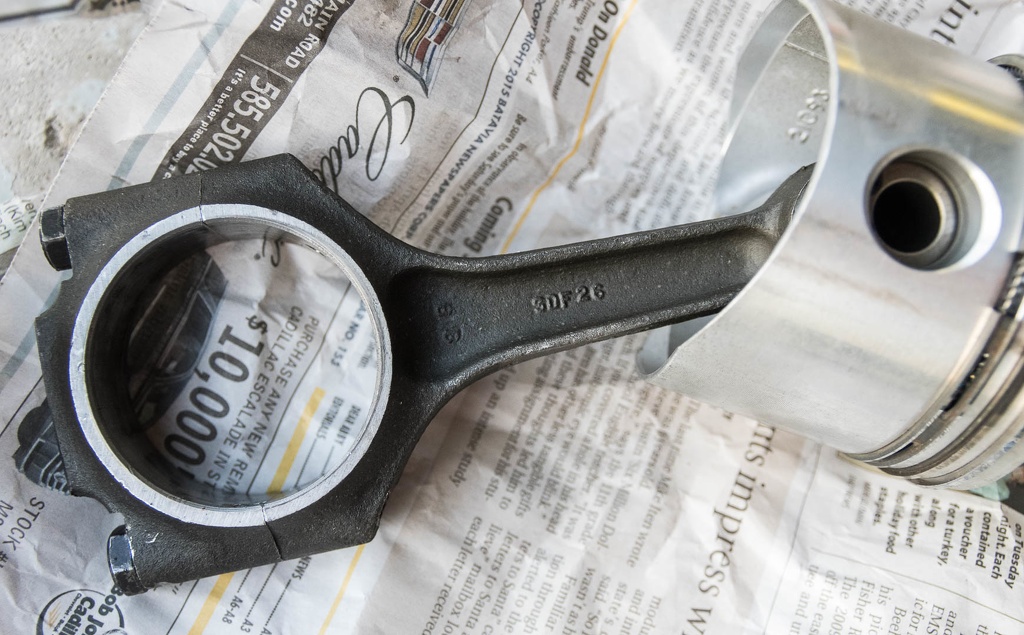 Finally - the piston tops look pretty ugly - I'd tried to clean up up a little when doing head work in the past, but this is how they looked coming back from the machine shop. Should I be concerned at all?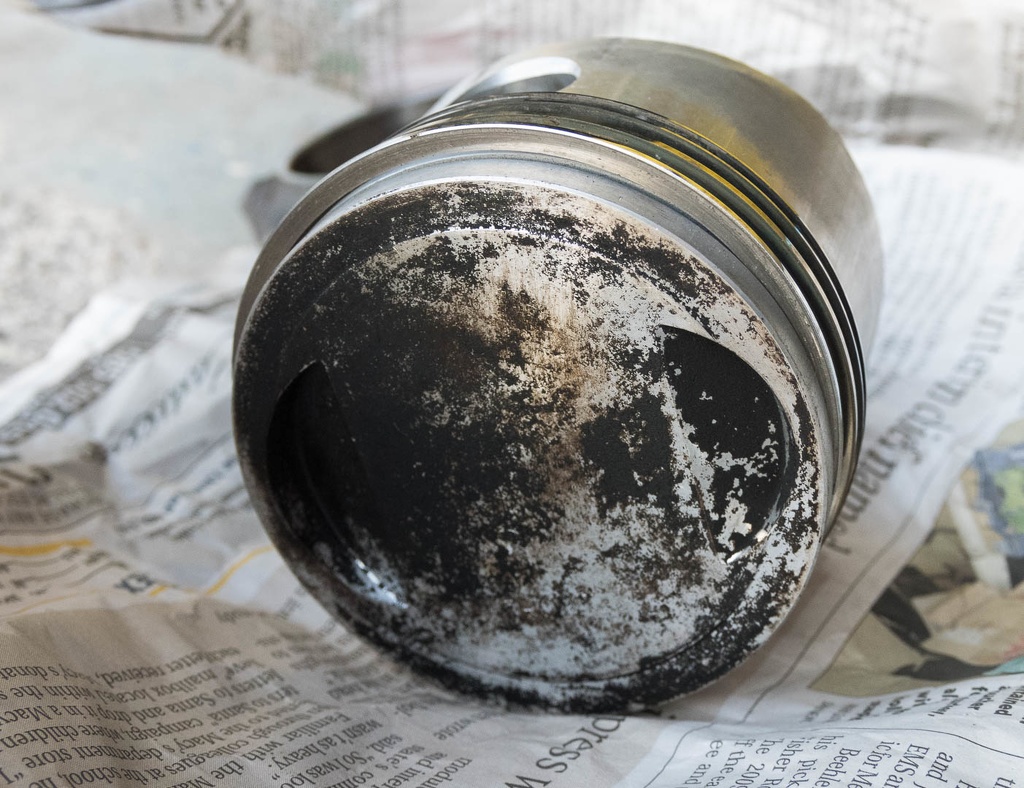 Jeff Kyle
1965 Elan S2
2005 Elise
groucho

Second Gear

Posts: 94
Joined: 12 Nov 2009
Location: Rochester, NY, USA
Total Online:
Users browsing this forum: No registered users and 16 guests