Hi I've just noticed, now that the body's off, that the two rear discs are quite different in thickness.....O/S is 5.5mm and N/S is 11.4mm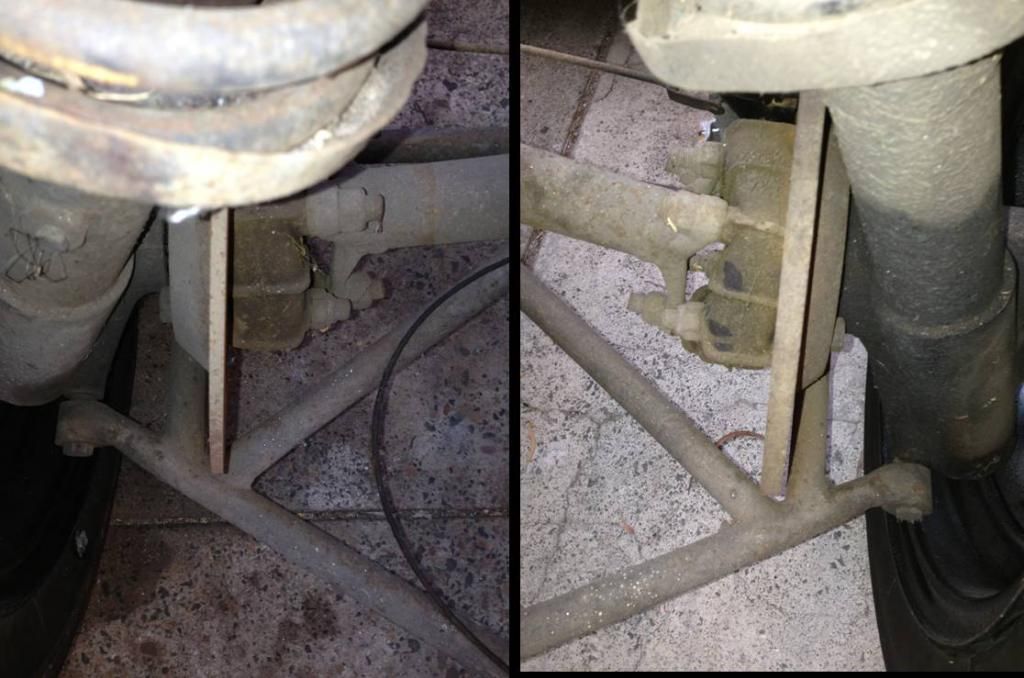 that's too much difference to be put down to wear....clearly they are different parts. And will be unacceptable to use together.
Can anyone advise which is more likely to be the correct thickness?
Robert
robertverhey

Fourth Gear

Posts: 781
Joined: 20 Feb 2007
Location: Sydney Australia
Recently picked up some NOS rear discs from FleaBay.
Both were in and around the 11.5mm range.
5.5mm seems like it may be a one of those CD Music type discs....
Even my badly worn discs that I took off teh car were around 9mm.
Peter
I is an Inginear....please excuse my speeling!
'73 +2S 130/5
Opel Zafira, Some bicycles, Wife, Kids, Cats, Dogs....chickens....cluck cluck...goldfish...ducks flew away!

peterako

Fourth Gear

Posts: 698
Joined: 02 Mar 2006
Location: A (windy) bog in Ireland
The new discs I bought from one of the usual UK suspects are 10mm thick and the ones I took off which are rust pitted but not heavily worn measure around 9.5mm.

Either way your 5.5mm disc is certainly not right - it's way below the 8.3mm which I believe is the recommended MIN wear limit.
Roger
S4 DHC
oldelanman

Coveted Fifth Gear

Posts: 1661
Joined: 02 Jan 2008
Location: Dorset UK
....aaah but just think of the unsprung weight saving....
John

john.p.clegg

Coveted Fifth Gear

Posts: 5682
Joined: 21 Sep 2003
Location: Manchester
Total Online:
Users browsing this forum: HJF and 3 guests