dear all
i'm looking for some parts missed for my +2 130
you can see the parts in the followings photos :
Please note that seller will be able to send parts to france
thanks !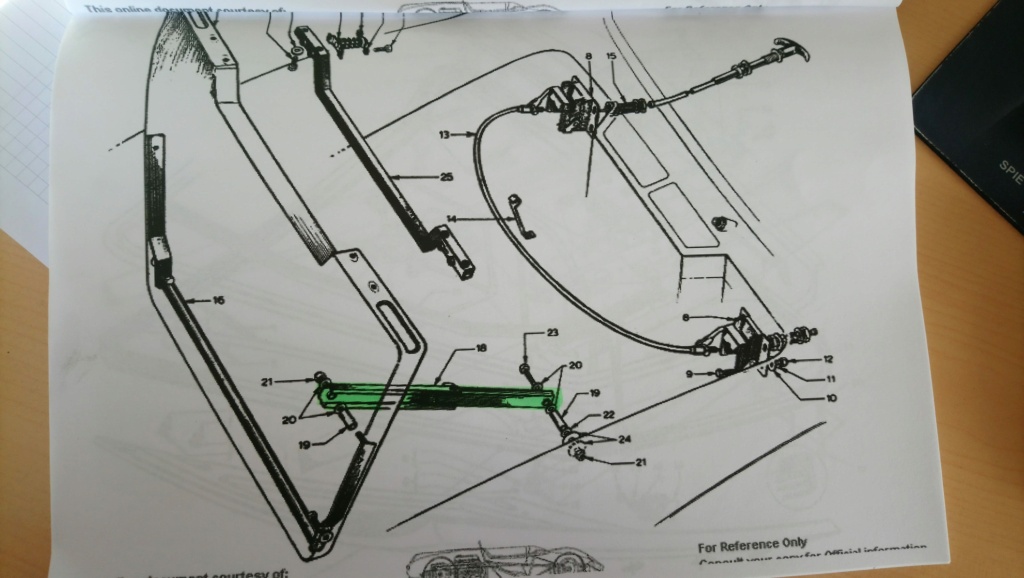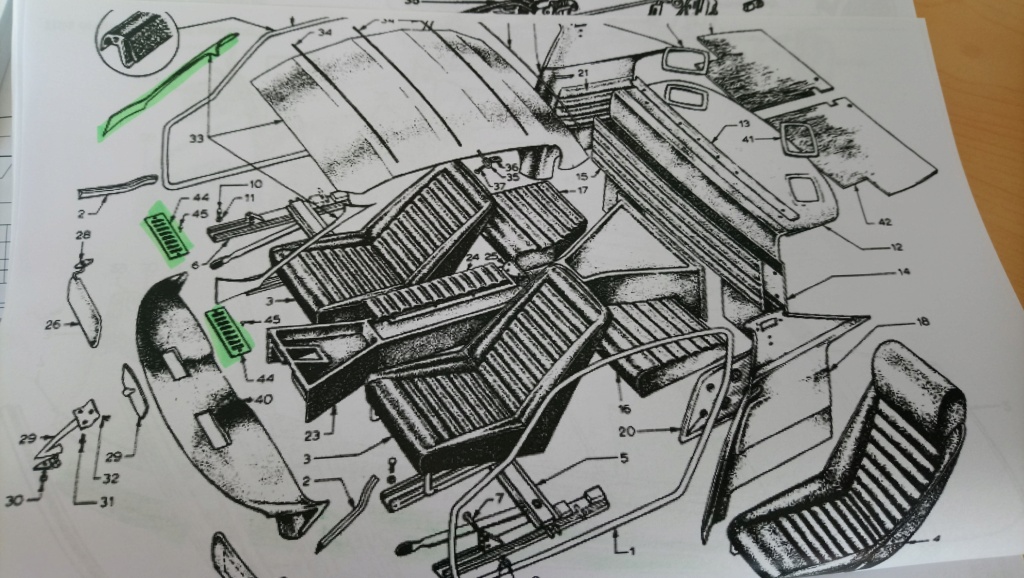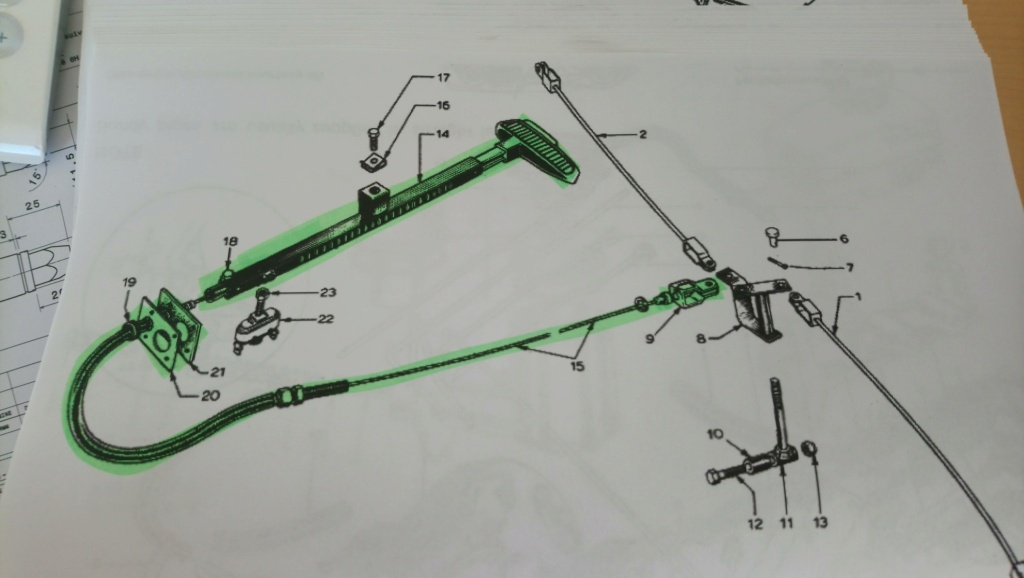 mini90

First Gear

Posts: 21
Joined: 05 Aug 2020
Location: france

draenog

Third Gear

Posts: 239
Joined: 26 Dec 2013
Location: Wales
bonjour
j'ai le frein a main seul si cela vous intéresse !
passer en MP merci
geni

Second Gear

Posts: 121
Joined: 30 Dec 2014
Location: FRANCE
mini90

First Gear

Posts: 21
Joined: 05 Aug 2020
Location: france
Please note , parts 15 and 16? ( facia vents ) are handed..
John

john.p.clegg

Coveted Fifth Gear

Posts: 5707
Joined: 21 Sep 2003
Location: Manchester
I too needed a bonnet stay - Triumph Spitfire boot stay - 8 quid ebay.
J
66 Elan fhc, 69 Elan Plus 2, 98 Elise 2.0l Duratec
_____________________________________
Which way up should this be???
jkatthehelm

Second Gear

Posts: 127
Joined: 04 Apr 2006
Hello,
I have items 44 picture 2. item 14 picture 3. items 15 & 16 picture 4.
Contact me:
[email protected]
for pictures. I'm in California.
Peter
peteleo

New-tral
Posts: 11
Joined: 12 Jul 2016
Location: San Mateo, California
handbrake assembly..
9&15 available from most UK parts suppliers for the +2.
21&20.. I would suggest you make these.
16&17 can be tricky to find the right size parts, you want a screw that needs a spanner to do up.

interior
33... should be already attached to the headlining if you replace it.. otherwise you might see if anyone has material from replacing their own as you often get a large piece to do the sun visors.

heater
6 &7.. i used a piece of narrow heater duct , possible someone like samco makes a suitable part.
the long duct is best found at an auto jumble or ebay I would suggest

Hope this helps, good luck
Adrian
1968 Elan plus 2 - project
2007 Elise S2 [modified with a Hethel 70th sticker (yellow)]
2000 Elise S1 - Sold
wotsisname

Third Gear

Posts: 466
Joined: 24 Jun 2015
Location: Hertfordshire, UK
I have the heater control assembly complete with plastic knobs and grub screws but not cables.
Please e mail me on
[email protected]
and I can send pictures.
For information I also have a pair of eyeball vents but you do not list these as missing
Regards
Nigel
nigelcnewton

New-tral
Posts: 8
Joined: 11 Mar 2017
Location: Kent
Hi nigel

thank for your proposition but i've allready found all what I need
regards
mini90

First Gear

Posts: 21
Joined: 05 Aug 2020
Location: france
Well done and thank you for replying
nigelcnewton

New-tral
Posts: 8
Joined: 11 Mar 2017
Location: Kent
Total Online:
Users browsing this forum: MarkDa, Pastapesto and 0 guests