If I remove the rev counter for repair, what do I do with the wires that are attached to the back, so that I can safely continue to drive the car.
Thanks.
Hongokongo

Second Gear

Posts: 80
Joined: 07 Jan 2013
Location: Herefordshire
It depends on which ingnition system and which rev counter you have.
I found this diagrams very helpful:
https://www.spiyda.com/magento/index.php/tacho-wiring
So, e.g. if you have RVI with coils and point, you can connect the two white cables.
if you have RVC you can't.
1964 S1 (engine ready, awainting body paint)
1967 S3 DHC (now adjusted by Brian Buckland, totally calm idle)
1969 S4 FHC (final interior stuff)
gherlt

Third Gear

Posts: 485
Joined: 20 Jul 2006
Location: Weiden (DE) & Tarragona (ES)
With the original current-pulse tachometer, some of them, mine included, the white wire is not in two pieces joined at the tacho, it is one piece which is threaded in a loop around the metal of a removable loop on the back of the meter.
So all you would need to do on that type is detatch the outer U shaped piece of metal that is the outer piece, free the white wire and put the U piece back on the tacho. Then remove and insulate the supply voltage lead and remove and insulate the light bulbs in their holders.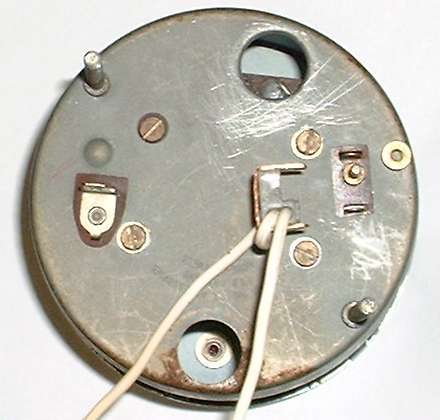 Ensure that the black earth lead doesn't touch anything live and if the vibrating voltage regulator (for the fuel gauge) was mounted on one of the tachometer fixing bolts, put it on to one of the other instruments instead.
Bill Williams

36/6725 S3 Coupe OGU108E Yellow over Black.
billwill

Coveted Fifth Gear

Posts: 4715
Joined: 19 Apr 2008
Location: London UK
Total Online:
Users browsing this forum: No registered users and 8 guests