Jon brought up the 550kg (1212.75 lbs) light weight street Elan Coupe in the caster topic, and Patrick responded with some questions. Seeing Ed is giving a lesson in that topic I thought a new one might be needed. When I built up the S2 I brought it to the commercial landfill, the weight was 1260 lbs with hardtop minus the bonnet (left at home) and a couple gallons of fuel. I don't remember if the spare was in the Elan or not. I asked the weigh bridge operator on accuracy and his responce was "within 10 pounds". I don't know the weight at the moment the alloy bits are out, but so is the hardtop and a seat.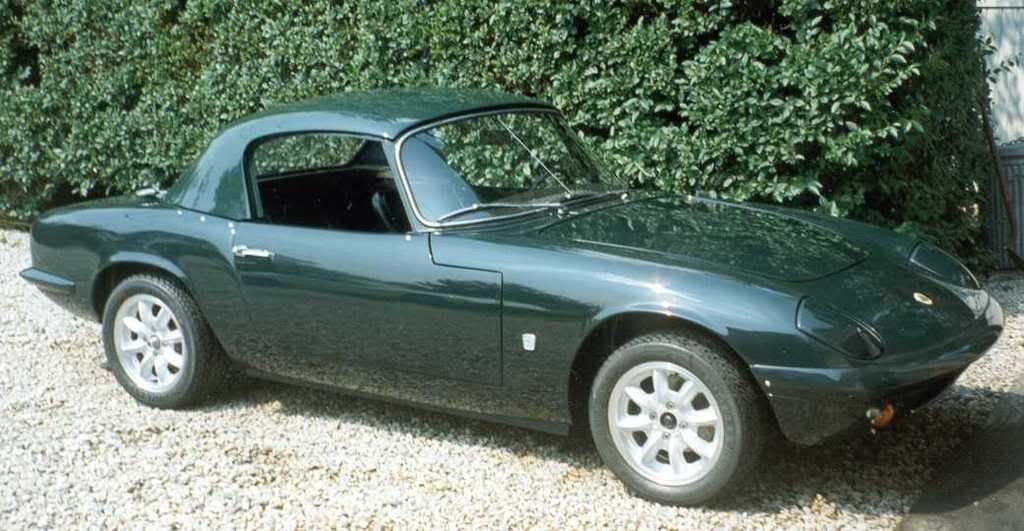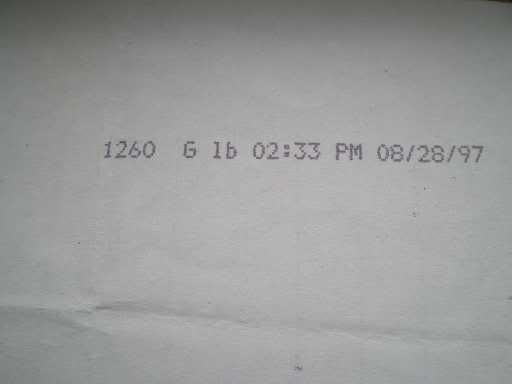 Anyone else have there Type 26, 36, or 45 on a starvation diet. I would like to hear about stripped and gutted Plus2's, there has got to be at least a couple hundred pounds in one that isn't really nessessary.

garyeanderson

Coveted Fifth Gear

Posts: 3128
Joined: 12 Sep 2003
Location: Massachusetts, U.S.A.
Hi There

A little while ago I had my Plus 2 on the scales and it weighs 1791 lbs (814Kg) distrbuted 49.7% front and 50.3% rear. This is a completly standard 1973 Plus 2S 130/5 with all fluids and 1 gallon of fuel in the tank.

I found this quite interesting as contempory road test generally quoted between 1880lbs and 1960lbs for the Plus 2, so my car actually appears to be a good bit lighter than it's supposed to be.

Andy
andyelan

Fourth Gear

Posts: 555
Joined: 28 Feb 2008
A chocolate frog to anyone who can get to 500Kg!
Patrick
67 S3 DHC - The world's most expensive Elan
64 Morris Cooper S (now sold)
85 Ferrari 308 GTSi QV
79 Ferrari 400i
68 Lotus Europa S2 (in boxes - wanna buy it?)
50 Riley 21/2 Litre (now sold)
65 Lotus Elan S2 (in boxes, soon to be a lightweight)
elandoc

Second Gear

Posts: 113
Joined: 02 Nov 2004
Location: Gold Coast, Australia
Just been reading an article on the KTM X-Bow Clubsport.
A track car that has been made road legal. It uses a Golf GTi engine. Body is carbon fibre,plastic and metal.
It states its only 805Kg. Thats Obese
My Sprint with driver does not weigh that.
Where on earth does all the weight come from?

Clive
1972 Elan Sprint FHC
cliveyboy

Fourth Gear

Posts: 586
Joined: 22 Sep 2003
Location: Oxfordshire UK
elandoc wrote:A chocolate frog to anyone who can get to 500Kg!
Patrick
To get sub 500kg would be a bit of work, I mean the money to buy the parts. I don't think its that difficult. With 26/4597 1260lbs is 572kg, and the first thing to go would be the stock seats and replace with a kart seat. The hardtop would go too. New tires like Avon abc10 or Hoosier dot. I am kind of partial to the windscreen for a street car and I like safety glass too, new screens are lighter than original ones. I don't think there is any way with out an alloy block unless your not going to use a twin cam. I would swap out the garden tractor battery behind the seat install a smaller one, I would also move it up into the RHS footwell (LHD) next to the starter and loose the 8 ft of 4 guage copper. These changes would drop an estimated 35 kg, getting the next 35 plus kg will be harder. All of those heavy duty parts in the rears come back out, CV's are heavy, sprint donuts and early drive shafts go back in and the quafe torsen is out too. Might as well take out the Tony Thompson axles and hubs too and put stock ones back in. Still 25 kg away, a call to tony for some race weight doors, boot, bonnet. the big Scirroco radiator could be swapped for something a bit smaller as the alloy block with radiate a bit. Still need alloy hubs in front and alloy calipers at all 4 corners. The Dave Bean alternator is history too and one of the ones from a garden tractor swapped in.
http://home.hiwaay.net/~langford/corvair/dynamo.html
If the above doesn't get there, then another call to Tony for a mid weight or race weight body and a bit of magnesium for that last push to sub 500 land.
The next milestone for a street Elan will be sub 1000 lbs, probably not affordable at least not with the twin cam and Ford box.

garyeanderson

Coveted Fifth Gear

Posts: 3128
Joined: 12 Sep 2003
Location: Massachusetts, U.S.A.
... and next for the driver to get down to F1 feather weight, or is it easier to buy more magnesium and carbon fibre
Jannik
1969 S4-SE DHC
Eat one live toad the first thing in the morning and nothing worse will happen to you the rest of the day.

Jas

Second Gear

Posts: 178
Joined: 23 Jan 2008
Location: Copenhagen, DK
Gary, thanks for the light weight alternator link. Still using the old generator with no problems but what a weight savings!
The word "Corvair in the link address intrigued me so I looked at the pre-alternator part of the site. That is certainly an interesting aviation use Corvair engine!
This is all nostalgic to me because my first race car was a Yenko Stinger (Corvair). I had to learn all about Corvairs. Fortunately, I had several Corvair-driving friends I knew from slaloming (autocrossing) who jumped right in to help when I decided to go racing. Eventually, I more or less knew what I was doing with respect to road racing a Corvair.
Do you have any involvement in this aircraft project?
To keep the non-Elan content down, you can PM me at
[email protected]
.
Rod Bean
S1s & S2s
Orange County, CA

rodbean

Second Gear

Posts: 84
Joined: 17 Mar 2004
Location: Orange County, California, USA
Check out the Powermaster 8162.
http://www.powermastermotorsports.com/d ... ators.html
Simple one wire hookup means you get to lose the weight and bother of the regulator. I used with the multiple grooved pulley set from Bean. Modified the lower generator mount and spaced out from the block with an adjuster with a tube body and two aluminum heim joints. This is a bit heavier than the John Deere unit, but is designed for auto racing and has been built very rugged.
Jerry
64 26R clone
07 Exige S
jkolb

Second Gear

Posts: 137
Joined: 13 Sep 2004
My Elan S3 weighs 1440lbs with gas. Removed heater, side windows and frames, electric window lifts, radio spare tire, convertible top, and some carpeting. Also has an aluminum radiator. Possible added weight: CV axles, roll bar and alternator.
S3 body is heavier apparently.

My Caterham 7 weighs 1240lbs with gas
mopho

Second Gear

Posts: 203
Joined: 22 Oct 2003
Location: Los Angeles
Well, I guess if it's "Unsafe at any speed", then you may as well go as fast as you can.
rodbean wrote:Gary, thanks for the light weight alternator link. Still using the old generator with no problems but what a weight savings!

The word "Corvair in the link address intrigued me so I looked at the pre-alternator part of the site. That is certainly an interesting aviation use Corvair engine!

This is all nostalgic to me because my first race car was a Yenko Stinger (Corvair). I had to learn all about Corvairs. Fortunately, I had several Corvair-driving friends I knew from slaloming (autocrossing) who jumped right in to help when I decided to go racing. Eventually, I more or less knew what I was doing with respect to road racing a Corvair.

Do you have any involvement in this aircraft project?

To keep the non-Elan content down, you can PM me at

[email protected]

.

Rod Bean

S1s & S2s

Orange County, CA
denicholls2

Fourth Gear

Posts: 580
Joined: 23 Jan 2006
Total Online:
Users browsing this forum: Andrewelan and 7 guests