Elan Door removal - don't mess with the 1/2 inch bolts
Posted:
Sun Sep 27, 2009 2:46 pm
If you want to maintain the decent fit that you have (if its still good). If its already been messed with well it probably doesn't matter much. Every one pulls the doors off the easy way by unscrewing the 1/2 inch hex headed cap screws. This looses the acceptable factory fit and then when you add fat new door seals, the doors really look like crap. Here are some more photos of the tool and shows how it needs to be inserted fully to be effective.
The tool is 1/4 inch square tool stock, Not 6 mm is too loose a fit and may turn inside of the nylon pivot ball.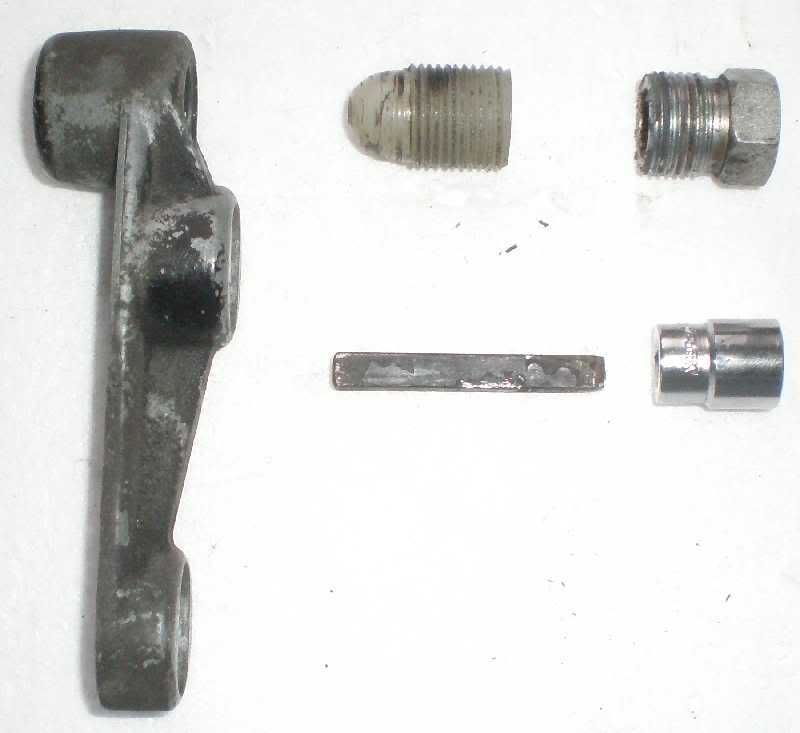 Tool is fully bottomed in the nylon pivot ball, this is around 3/4 inch (19mm) engagement so it should turn all but the most difficult ones.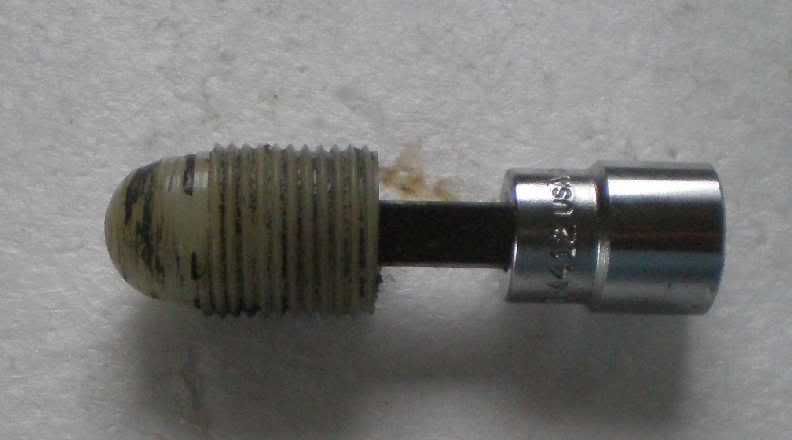 Sockets on the right of picture are a 5/16" twelve point 3/8 drive and a 1/4 inch drive by 3/8 inch square socket that I use with a 3/8" rachett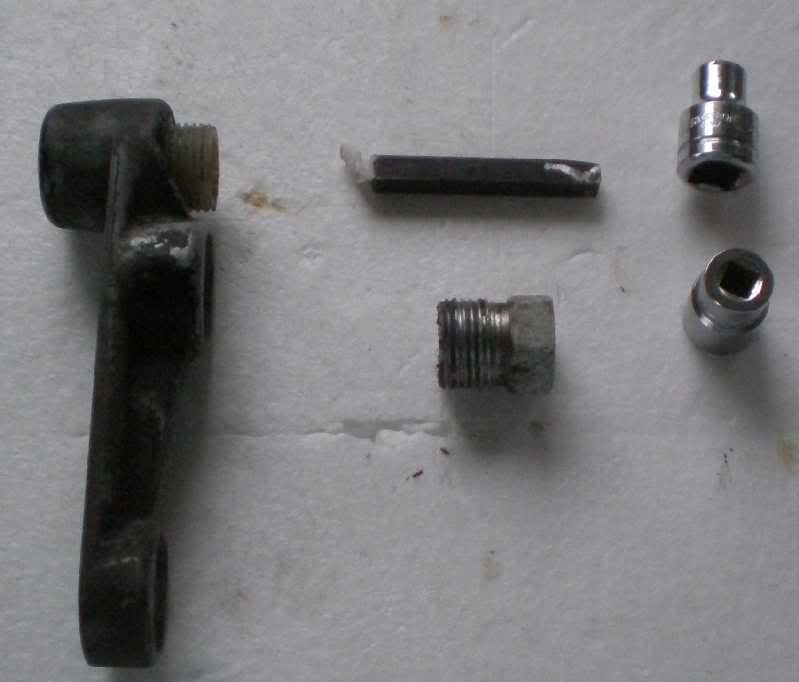 ready to engage, just touching.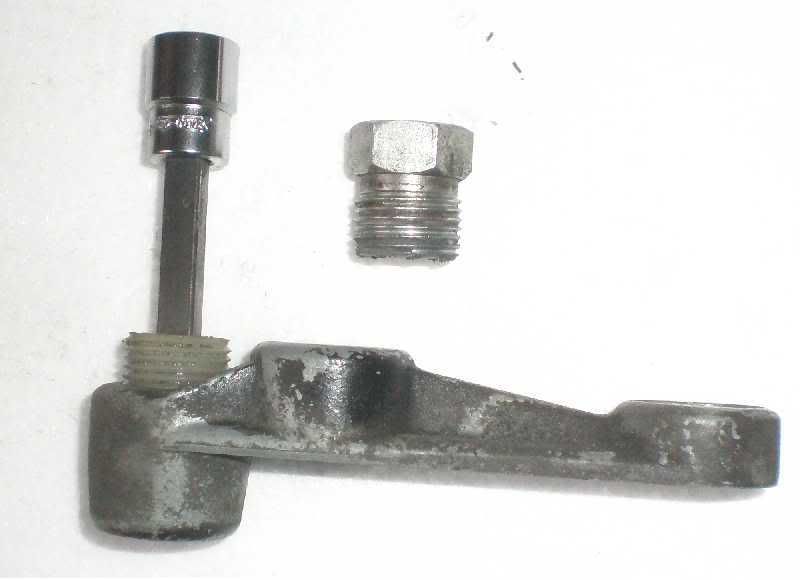 engaged and fully bottomed.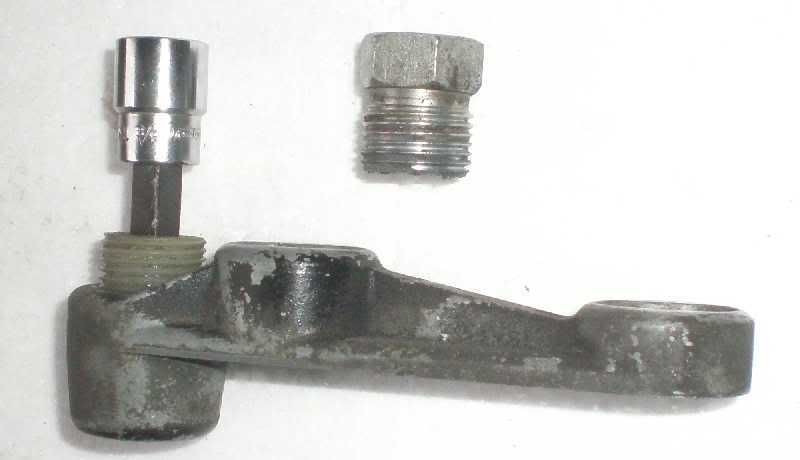 Start on the bottom hinge, first remove the jam nut with a 3/4 inch socket. Once you have access to the Nylon pivot ball then insert the 1/4 inch bit of square tool stock and then the socket over that.If the nylon ball doesn't turn left try to the right initially, you are just trying to loosen it first, use a light oil on the nylon threads but, try not to get it in the 1/4 inch square hole in the nylon pivot. Once it's loose work it back and forth untill the nylon ball is nearly flush with the bottom of the door and pull out at the bottom. The door should come away and start to drop. Set the first door aside and start on the other. If I am lucky enough to get both doors off like this I leave the both Alloy hinge castings bolted in place and I never even touch the top pivot at all. A little masking tape over them for painting is all.
Gary