This is on Car & Classic auction, just 2 hours to go at the time of writing, reserve not met.
No affiliation, but it looks like a nice restoration and it's an early +2, surprised it's not doing better on the price.
https://www.carandclassic.com/auctions/1968-lotus-elan-22-gLxKag?bsft_aaid=a5ce63ed-6419-48b8-adb6-8692f74daf04&bsft_eid=340091a9-a172-6a79-3bbd-4b5d8eba6a28&bsft_pid=3277ca04-f425-442c-a77b-56b8df2df27c&utm_campaign=targeted-uk-10k-automated-auctions-15-05-23&utm_source=blueshift&utm_medium=email&utm_content=targeted-automated-uk-10k-auction-email-15-05-23&bsft_clkid=0d9a6242-e746-46f5-93cc-e3ed64b1edd2&bsft_uid=18339234-3a68-40a3-9b19-6091e6443efc&bsft_mid=fbfc8c2b-440f-4250-8c17-7cf4723d67b7&bsft_txnid=27579e17-d75b-4da6-b8b2-354a11143f76&bsft_pp=1&bsft_mime_type=html&bsft_ek=2023-08-29T08%3A00%3A40Z&bsft_lx=3&bsft_tv=44&bsft_bk=block1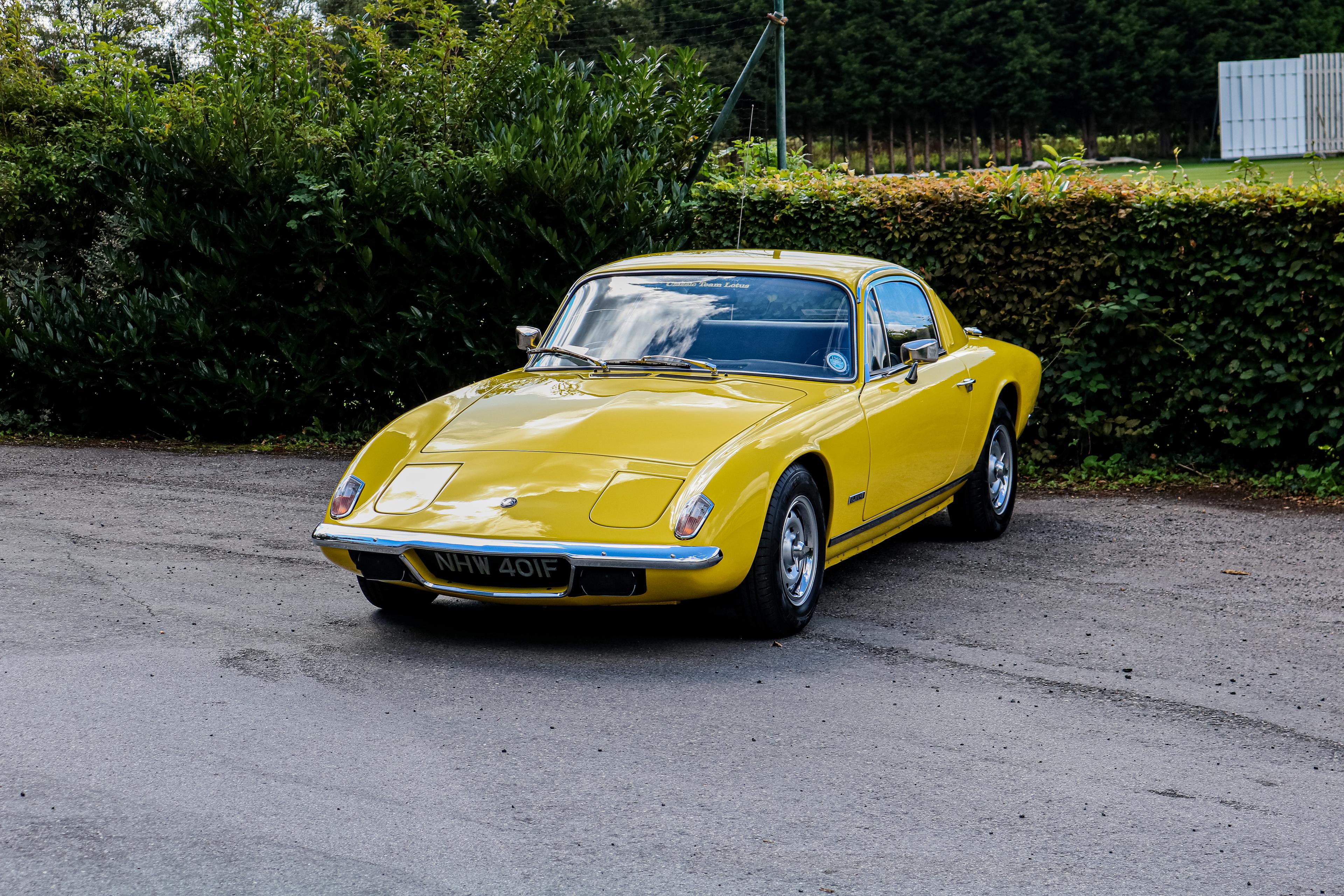 Kindest regards

Alan Thomas

Spyder fan

Coveted Fifth Gear

Posts: 2778
Joined: 11 Jun 2009
Location: Kent country & Sussex seaside UK
Hi There

Certainly does look like a nice car. My first Plus 2 was a 1968 in that colour. I feel quite nostalgic......

Berni
Zetec+ 2 under const, also 130S. And another 130S for complete restoration. Previously Racing green +2s with green tints. Yellow +2 and a couple of others, all missed. Great to be back 04/11/2021 although its all starting to get a bit out of control.

berni29

Fourth Gear

Posts: 728
Joined: 10 Mar 2004
Location: Beckenham Kent
£26,000 with "make an offer" now.

Seems rather optimistic if you ask me, though it is a pretty looking thing.

JonB

Coveted Fifth Gear

Posts: 2262
Joined: 14 Nov 2017
Location: South Herefordshire
Total Online:
Users browsing this forum: gav and 1 guest