My own hood bar for my S2 went missing many years ago during the 6 year restoration & a house move, but when I had a new hood made very recently I decided that I would have at least one very correct new one remade.
A member here sent me a traced diagram of his original bar (thanks very much) & from that I have had 7 remanufactured. One has been fitted to my own Elan & the other 6 are initially available to buy here.
These are in the plain metal & not finished in any way, so can be painted, chromed etc etc (I have painted mine to match the car body colour ..... not that you can see it!!)
The cost is ?30 + p&p at cost to wherever, & payment will be by PayPal (with fees paid by the buyer) or cash on collection from East Northamptonshire (UK) only.
Please email me at
[email protected]
" target="_blank if you are interested.
Thanks - Dave M.
Added pics :-
For some reason the rhs of this pic is being cut off when I post it, the rh end of the bars are of course the same as the lh end!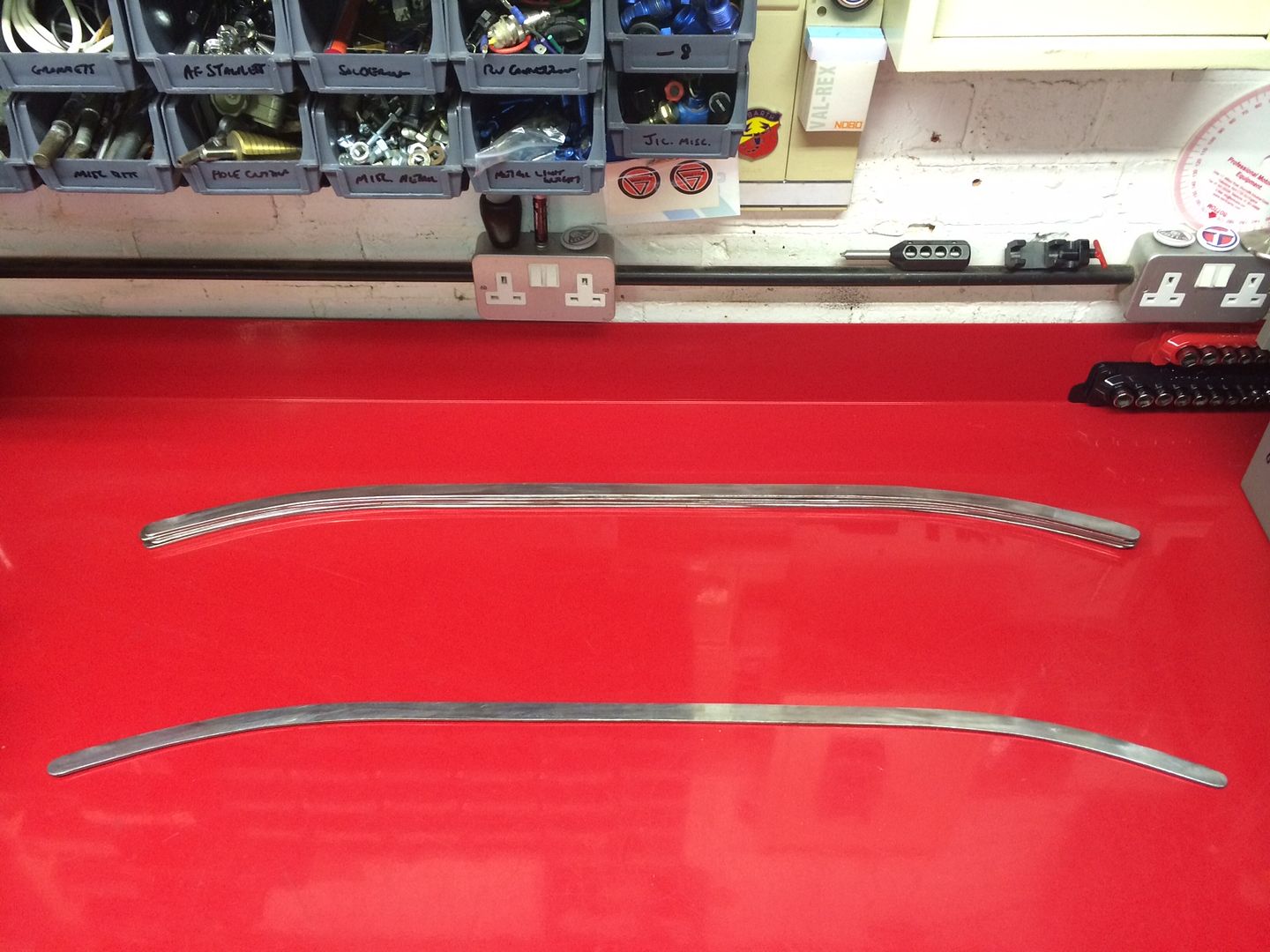 Maulden7

Third Gear

Posts: 275
Joined: 10 Aug 2004
Location: East Northamptonshire
Total Online:
Users browsing this forum: No registered users and 6 guests