ripley wrote:As an Elan newbie (never driven one; mine isn't ready yet) I would like to know what the guys with experience think about a strut brace(?). I've seen both versions: At the front or/and at the rear (both between the shock mounts). Does it really make a difference by making the axles stiffer?
Fred
Fred,
There was this thread...
elan-racing-f12/front-susp-cross-brace-t15605.html
Having seen the awful state of the original frame on mine, when I removed it, I considered what might be done. FWIW I came to the conclusion that for a road car they weren't necessary. (G.Arnold gave an emphatic "No" in Club Lotus Newsletter to the same question). At the front I felt that collapsed turrets were God's way of letting you know that corrosion has got out of hand!
At the rear I didn't think it necessary either...the turret "ears" had given way leaving the turrets themselves untouched. I put this down to the adjustable Koni inserts which had been on granite-setting, and the presence of the pressed steel brace across the top of the rear "firewall".
However, the rally prepped Elan described here had bracing added front & rear...
download/file.php?id=13094&mode=view
...maybe to give a sense of security, rather than increasing torsional stiffness of the frame overall.
Cheers - Richard
ardee_selby

Coveted Fifth Gear

Posts: 2255
Joined: 30 Sep 2003
Location: Outta Here
Fred, The picture you posted of the rear strut brace in the trunk looks just like the one in my old 66 white S2 SE. Is your car by any chance a white S2?

Either way, if you are just a normal street driver, I'd say it's not necessary. But if you plan on doing more than 10 Solo II's or track days a year, I'd put one in.

Famous Frank
Famous Frank

66 Elan S2 SE
65 Elan S2
66 Elan 26R
69 S2 Europa
06 Elise
67 Barracuda

Famous Frank

Fourth Gear

Posts: 737
Joined: 29 Apr 2004
Location: Atlanta, Georgia USA
Frank, no it's not mine (unfortunately), the photo comes just from my Elan pics I've collected over the last years. By the way, is it still possible to buy some trim parts from you?
Fred
ripley

Second Gear

Posts: 85
Joined: 05 Apr 2007
My quick mods list

Electronic ign. magnetronic. All in the dizzy.

Primer hand (bulb) pump in the boot.

Carpeted battery cover plate.

Alternator. On the car when I bought it.

Compact air horn system.....Nautilus..

Electronic adjustable cooling fan controller.

Spyder driveshafts.

Lotus 5 speed box.. Just wonderful... (now!)

AB
Alex Black.
Now Sprintless!!

alexblack13

Coveted Fifth Gear

Posts: 2357
Joined: 17 Oct 2007
Location: Fife Scotland
This is a brilliant discussion! So much to learn so much to do....................
I personally do not agree with electric fuel pumps that entail having pressurised fuel along the full length of the car when the good old sucker from Ford works so well.
I have:-
Alternator and twin belt pulley
Electronic distributor
Coil in cockpit to keep it cool
Solid drive shafts from Sue Miller
Home made throttle linkage - brilliant...........!
Huge electric fan electronically and manually controlled
Skid plate for adventurous driving with full luggage load
BIG air horn- Italian police style
Driving lights in grill
Strobe lights - white - in grill to clear the way ahead...............Oh dear, I must grow up.....
Stainless fuel tank
Braided hoses everywhere
Battery master switch
A few piccies below for illustration and apologies to those of you have seen them before.
David
Anarchy Elan S3 SE
bast0n

Third Gear

Posts: 298
Joined: 31 Oct 2008
Location: Somerset
This topic has been dead for a month so it's time to wake up again.

I looked at the S2 and remembered another mod I had done to keep the relays a bit dryer. I also installed a column mounted high/low lamp switch and moved the directionals from the right side to the leftside of the column. LHD S2's that were brought to the U.S. were delivered with a foot operated main beam switch and indicator switch is located on the right. This didn't work for me very well with the artificial leg so the left foot high/low switch was removed and a Triumph column switch substituted where the indicator switch had been located. I wanted something a bit more modern for the relays and I got 2 15 amp hella relays with fuses. I put them near the original lamp switch above the tunnel, its just lays there for the last 14 year, I was going to tie wrap it to something but it never moved so it didn't happen.
As you can see I modded the circuit a bit to maximize reliability by just grounding the relays, I don't like the idea of those switches being the point of failure that I fear. If I forget to turn off the lights thats my problem.
This is not for everyone or any one, but is what I have done, thats all.

here are a couple pictures.





garyeanderson

Coveted Fifth Gear

Posts: 3128
Joined: 12 Sep 2003
Location: Massachusetts, U.S.A.
Hi all,

To add my 2 pence worth, I have on the back;

3.54 diff,
Sue Miller shafts,
Re built brakes with EBC green stuff pads,
Braided hoses.

In the boot;

Andy Wiltshire(Axminster)EFI Fuel tank,

At the front;

Rebuilt brakes with EBC green stuff pads,
Braided hoses,
Clive Baker full size radiator with twin fans.

To be fitted;

Emerald Fuel Injection,
Lotus 5sp box.
Re wire in October by Miles Wilkins(to get her working)

As spare;

Spyder rolling chassis.

Would like to see how a full set of poly bushes perform,remove the servo and put in ally 4 pots.The steering could also be looked at too.

Paul.
Kick the tyres and light them fires...!!!!!!!
pauljones

Fourth Gear

Posts: 968
Joined: 09 Feb 2008
Location: Gosport sur la mer,South hants
Lexan (polycarbonate) side lites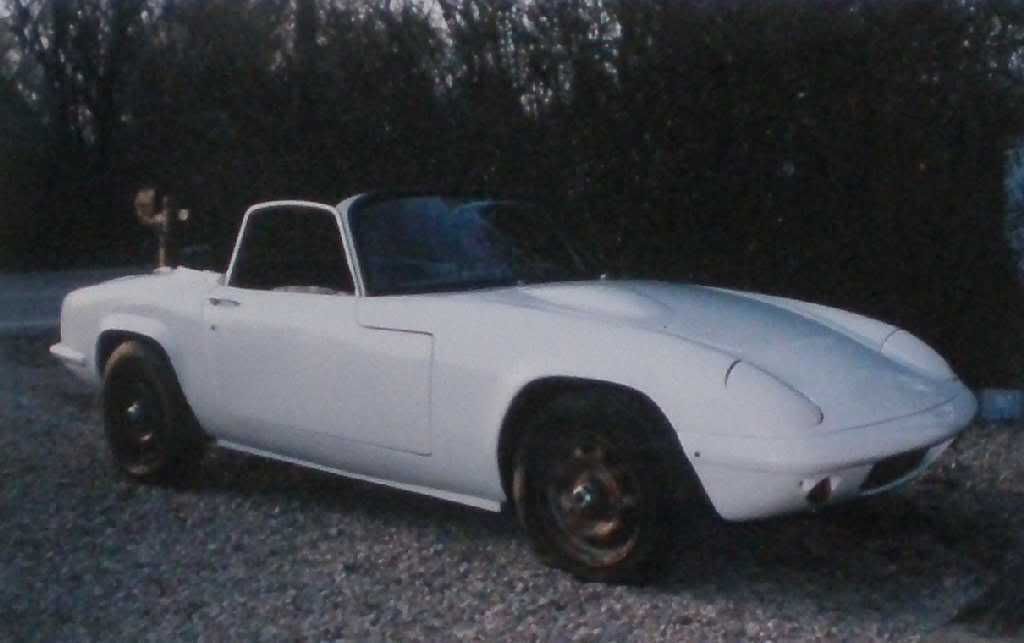 topic
post148814.html#p148814
45/8221
elan-photos-f18/couple-pics-8221-back-when-owned-t23228.html

garyeanderson

Coveted Fifth Gear

Posts: 3128
Joined: 12 Sep 2003
Location: Massachusetts, U.S.A.
Fuel Injection & Emerald ECU.
Brilliant!!
Light seats great too.
jon1986eac

Second Gear

Posts: 57
Joined: 13 May 2009
Location: Exeter Eng
Total Online:
Users browsing this forum: No registered users and 3 guests