Hi all (well probably those in UK!)
On this Friday September 16th, Motors TV will show a feature on the Amazon Adventure from last October. There have been postings on this forum with details of the YouTube video. I don't know how much similarity there will be between the two. You will need Sky or Virgin to see it.
This is probably the first time an Elan has crossed South America via this route. The cameraman was bowled over by the Elan and so far as he was concerned, the story is that an Elan made the crossing - oh there were other cars there as well! The listings describe it as:
Motors TV, the channel dedicated to all this motoring, is to air Bespoke Rallies? Great Amazon Adventure on their Sky channel 447 and Virgin Media channel 545 on September 16th at 08:30pm.
The 2015 Great Amazon Adventure was a 6,700km drive from Paramaribo in Suriname on the Atlantic to Lima, Peru on the Pacific. The amazing event includes extraordinary scenes in Brazil where the event took a ferry for two nights and a day to link two road sections, the incredible Amazon rainforest, dirt roads, breakdowns and repairs. From the rainforest the crews climbed some of the greatest passes in South America over the Andes mountain range, visiting Machu Picchu, Lake Titicaca and Colca Canyon, the home of the great Condor, on their way to Lima. Billed as an event for 4x4s or well prepared classics one crew brought along their much loved Lotus Elan ? and made it through against the odds.
You can read all about this and or other rallies at
www.rallyelan.com
Our next rally is later this month - from UK to Istanbul and then through Iran to the Persian Gulf
Enjoy!
Peter
Allison

Second Gear

Posts: 102
Joined: 20 Jan 2007
Location: Norfolk, England
And I think surviving 10 laps on a race track is good - this is truly epic

cheers
Rohan

rgh0

Coveted Fifth Gear

Posts: 7511
Joined: 22 Sep 2003
Location: Melbourne, Australia
Of all the nights for my virgin tv package to go on the blink....
Richard
'72 Sprint
richardcox_lotus

Coveted Fifth Gear

Posts: 1156
Joined: 11 Jul 2004
Location: Kent
Hello, looks like you have some great adventures.
I have been having a read about some of the places you have been to and it's very fascinating.
I did notice that on some of the trips you have been in company with a 280SL Pagoda Mercedes, this is another car I am very fond of as I have one as well.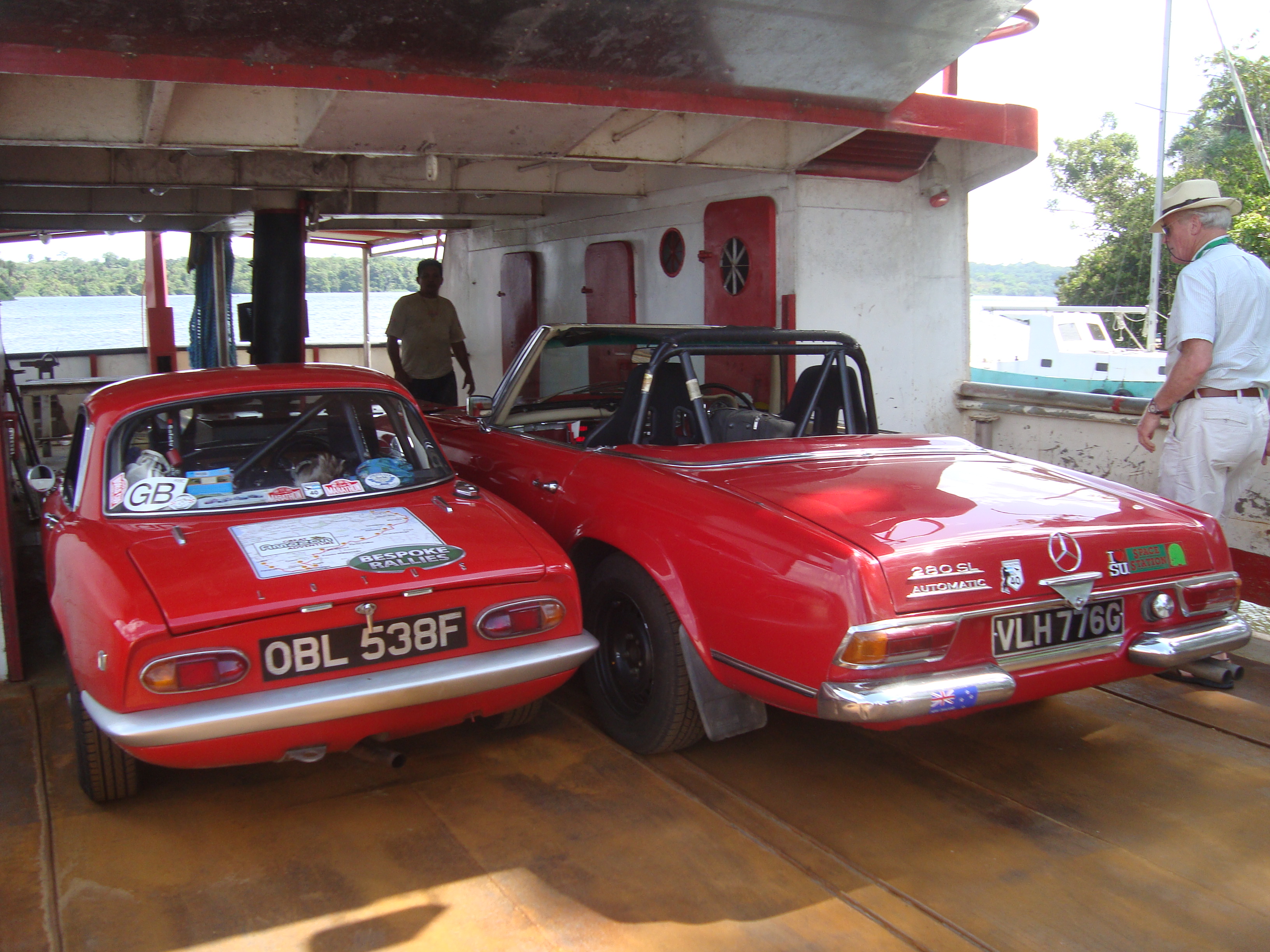 It's good to see people using their cars and enjoying them.
Looks like I have a lot of reading to do now to find out more about your adventures.
Wishing you all the best on your trips.
Regards
Paul

PC777

First Gear

Posts: 29
Joined: 15 Nov 2014
Location: Adelaide, South Australia
Total Online:
Users browsing this forum: No registered users and 18 guests